Underwater signature measurement system
Using single to multiple platforms, movable or fixed solutions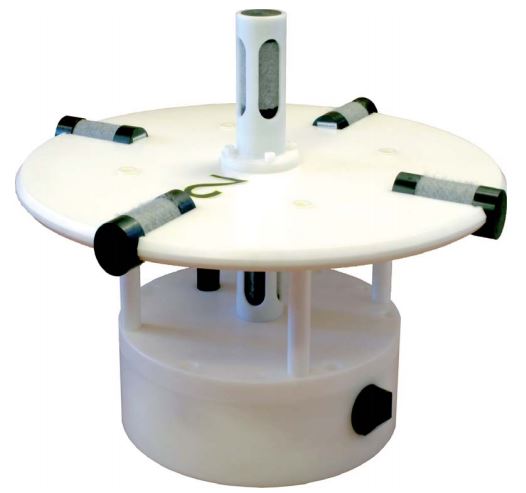 Polyamp has designed a series of sensors and platforms for measuring underwater signatures. The UMISS© is a family of Multi Influence Sensors Systems designed to measure Underwater Signatures.
The UMISS© MkII Sea Module is in its standard configuration equipped with 3-axis magnetic, 3-axis ELFE electric and a pressure sensor. The use of acoustic sensor as well as a seismograph sensor are optional.
The signals measured by the Sea Module sensors are digitized using high precision 24 bit ADCs, then merged to a data stream with ETH UDP serial data and transmitted through a cable to the receiving module up to 100 m distance.
The UMISS platform is designed to be used as a single measuring unit or in combination with several platforms. 3 to +10 UMISS platforms can be combined as a moveable or fixed signature measurement range.
In such case a UWJB underwater Junction Box is used to merge the platforms data and tranfer via WLAN from a surface buoy or via TCP/IP cable or optical communication (combined with power) is also available.
No measured data is stored within the platform.
Upgrading conventional sea measurment ranges
Transportable sea measurment ranges
Surveillance, fixed or mobile equipment
Simulate influence mines
Part of a Harbour protection system
Environmental assessment system

(eg, wave, earthquake, ionospheric noise)
Polyamp UEP och ELFE Systems - important features
Carbon Fiber Electrodes - robust technology
Very low noise amplifier - High sensitivity
Salinity Independent - Useful for all water immediately
Inert Sensors - Maintenance-free without the need for Salt Bridges
Rapid Deployment - No Operational Delays
High reliability - Long service life
3 Axis Platform Designs - Fast and Transport Ranges